Browsing articles in "Build Your Own Buzz"
Recently, I was introduced to Revizzit.com, a groundbreaking digital publishing platform with a revolutionary pricing model. I was so excited about the possibilities of this platform for creating profitable information products like ebooks, audio courses, video courses, membership sites and more that I completely recreated a client's project on the platform.
What's truly great about this product is that you can design beautiful products in minutes, simply using the normal desktop publishing software you already have – Word and Powerpoint for PC or Pages and Keynote for Mac. You convert those documents into PDF format and then you add links to your rich content with a PDF editor. You upload these enhanced files to Revizzit, set a name and price for your product, an optional description, and set up your PayPal email for payment and you have a product! Just add promotion using their easy social media sharing tools and you will have a new income stream! eBook authors with their cover and manuscript already in PDF format could recreate their eBook product in less than 5 minutes. Truly astonishing.
Check out some of the products I created on the platform for my wonderful client.
Atittude Pump + Audio eBook Decide to Have a Great Day Bundle
Inspiration and Motivation from John Terhune
Other publishing platform giants charge between 30-70% for the opportunity to publish. Revizzit puts content owners in the drivers' seat, charging a modest $14.95 set up fee (less than a business lunch!) and 10% commission on products. You get great social sharing tools, buy buttons for your site, a robust affiliate program, a sales page and more.
I am so excited about this platform that I sat down for a heart to heart with Nick Night, CEO/Founder of Revizzit.com to ask him what inspired him to create Revizzit, how it serves and products content owners and some tips for getting started on the platform.
Can't wait to get started on your own products? Please leave a comment or question for Nick or me!
"How can I promote my app for free?" Every day I get asked the same question. So I figured, let's start a dialog on that very subject. What free app marketing and promotional techniques are working for you? Rate these free app marketing tactics or add to the list!
Best Free Ways to Promote Mobile Apps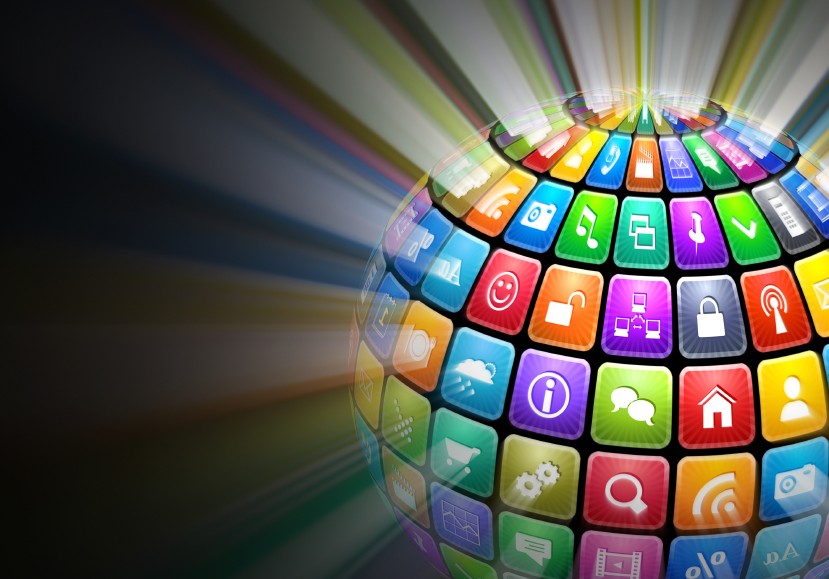 ︾
Best Free Ways to Promote Mobile Apps
Tania Mulry, Founder of edRover.com (@mrsmulry) | 21 items | 554 views
A crowd sourced list of great ways to generate downloads of paid or free apps
Source: Http://ddx-media.com/services
Want to write a guest post about app development or app marketing? Click the link and contact us to pitch your idea.

You can also add Slideshare presentations to your LinkedIn profile.

4

. Add a download link in your email signature

Create awesome graphics, post relevant non-sales content your target audience would enjoy and invite everyone you know to like your page. Post updates on your business page, then share them on your personal page.

Follow people talking about your app's subject, other app developers, leaders in your industry. Retweet and use hash tags wisely!

7

. Comment on targeted blogs using your download link

Set up a free Google alert for your topic and comment on articles you are sent daily.

8

. Participate in developer forums

Really participate and build relationships. Add value to posts!

Your app link can be placed in the "other" website slot so you can rename it. You could also add a business page and add your app as a product.

Make sure you post videos of your app with a link to download!

Follow communities in your niche and post/+1 great content publicly. Try Google Hangouts On Air to broadcast your app launch, live stream and auto saved to YouTube.

12

. Ask friends and family to download and review your app

Really, they won't unless you take them through it and let them know how important it is to you.

13

. Trade promotion with other app developers

If you have a blog and decent social media following and the same target audience, offer to cross-promote!

Pinterest is an online pinboard. Create a collection of apps like your app, or other items with a lifestyle link to your app.

Snap a picture, choose a filter to transform its look and feel, then post to Instagram. Share to Facebook, Twitter, and Tumblr too - it's as easy as pie. It's photo sharing, reinvented.

Quora connects you to everything you want to know about. Quora aims to be the easiest place to write new content and share content from the web. We organize people and their interests so you can find, collect and share the information most valuable to you.

Events in your niche are a great way to ask for downloads and observe people using your app in person. Great for learning and optimizing!

18

. Create a QR Code and Post it as Your Profile Picture on Social Networks

Heck, post it everywhere. Make yourself a nice poster with a picture of your app and huge QR code and post it all around the web.

Craigslist can be a great place to get beta testers and early adopters.

20

. Update your voicemail and hold messages to mention your app

Much more interesting than your current hold message or voicemail!

21

. Join Relevant Twitter Chats
TOMORROW (i.e. Saturday) is the day that you're going to get your product made, marketed and launched, no matter where you're starting from – total newbie, intermediate or advanced marketer.
Here's why: my friends Mike Koenigs and Pam Hendrickson are doing a LIVE brainstorming session during their webcast and YOU could be that lucky person who gets to pick their brains.
They call it a "Business Roundtable." And they're inviting you to grab a seat at the table.
All you have to do is register for Saturday's webinar:
http://bit.ly/16frbKj
Tomorrow is Pam and Mike's final blowout – one last 6-hour extravaganza and I'm going down to San Diego to be a part of it. You can watch me tell my story live on the air.
They're going to show you how easy it is for you to turn your ideas, knowledge and expertise into a product that sells like crazy.
Here are the details:
Date: Saturday, March 9th
Time: 12:00 pm-6:00 pm PST / 3:00 pm-9:00 pm EST / 8:00pm-2:00am GMT
Register now for your spot – and your chance to brainstorm YOUR idea with Mike & Pam on the webcast.
http://bit.ly/16frbKj
In addition to their Business Roundable, you'll also get the chance to:
– Meet Tania Mulry (THAT'S ME!), Ken Wenrick, Chris Winters and Zemira Jones, four people just like you who are using Pam & Mike's Make, Market, Launch IT 7-step system to turn their ideas into income – and help others do the same as highly-paid consultants.
– Discover – and model – the strategies that launched the wildly successful business ventures of Mike O'Brien, CEO of WineBattles.com and Mingle and Robert Evans, creator of the Messenger Network (and MML graduate!).
– Get the answers to your questions, including: "What price should me product be?" and "Where can I get my product packaging done?"
– Uncover the secret to packaging your ideas, knowledge or advice into a product you can SELL, even if you have little or no budget.
– See exactly how simple their system makes it to start from scratch - even if you have no list and no following. (Their MML heroes did it and they're now profitable product creators. They'll show you exactly how they did it on Saturday!)
– And…discover how you can get your product promoted to 200,000 potential customers – for free!
Mike and Pam's strategies work…even if you have ZERO experience…even if you don't have a LIST to mail to…and ESPECIALLY if you're a little unsure how you're going to find people to BUY your stuff.
They'll show you EXACTLY how to turn your ideas into products tomorrow – and I know you'll have a lot of fun. Plus, they'll also be giving away PRIZES to attendees, so you'll want to jump on the broadcast.
Date: Saturday, March 9th
Time: 12:00 pm-6:00 pm PST / 3:00 pm-9:00 pm EST / 8:00pm-2:00am GMT
Register here for the webcast:
http://bit.ly/16frbKj
Plus, you'll get your questions answered LIVE – and maybe it will be YOU at the brainstorming roundtable, getting Mike and Pam's personal recommendations.
All you have to do is register:
http://bit.ly/16frbKj
I'll be live on the air telling my story from about 1-2 PM PST and hopefully will catch you on the chatroll, too! I hope to see you then!
Best,
Tania
P.S. This is the last of these MML webcasts Pam and Mike are doing this year. If you're serious about making your ideas work for you, then be sure to attend live.
Register here.
http://bit.ly/16frbKj
P.P.S. Don't forget to enter your mobile number on the registration page for VIP notifications, including prize alerts!
Register now – and we'll talk to you tomorrow!
http://bit.ly/16frbKj
P.P.P.S. If you know someone who is dying to get their message out into the world, please share this post with them!
We are proud to announce Tania Mulry's book, The Cause: The Power of Digital Storytelling for Social Good
. Available exclusively in Amazon Kindle format at a special promotional price of just $2.99, this book is perfect for social entrepreneurs and non-profit leaders looking for cause marketing strategies from a digital marketing expert and award-winning social entrepreneur. Of course, these strategies will work for any business owner who would love to boost their visibility and income.
Pick up your copy today before the price goes up!
The soft cover version is coming soon.
Tradeshows are a gold mine of prospects for a business. That's why event organizers know they can charge an arm and a leg for booth and sponsorship space, and why companies spend thousands on displays, promotional items and collateral. It's all about connecting with people at the show who are qualified buyers of your products and services. But once you go home, all of those connections are usually nothing more than a Ziploc bag full of business cards, or if you are lucky, a spreadsheet from the event organizer.
Often this baggie or spreadsheet goes untouched – effectively nuking any chance of achieving a return on the investment at the event. If a diligent sales team is assigned to the task, they may follow up with each prospect scheduling conference calls or meetings or sharing show specials and asking for orders. This tedious process costs thousands more in labor costs as the contacts are slowly pressed into the sales funnel.
There is a far easier way to turn trade show prospects into customers though…it just takes a little ingenuity and your prospects' own cell phone.
There are many ways to capture contact information easily on site at a tradeshow and automate a series of follow up messages to build trust with your prospects and encourage them to buy. First, you should set up an incentive to have people enter their information. Usually, the information is given for a chance to win a prize package tightly linked to your products and services. The linkage is key because you want qualified buyers who are interested in what you have to offer.
Then you can set up one or more methods of data collection
1)      Kiosk/Computer/Tablet  - Have the prospect enter their name, email and mobile number to enter
2)      Text data collection – Have the prospect text a keyword to a short code and then reply with their name and email to complete their entry
3)      QR Code data collection – Have the prospect scan a QR code that opens a short form on their phone for collecting email and phone number.
4)      Website data collection – You can always have an opt-in form on your website for ongoing data collection
5)      Event organizer promotion – often, an event organizer or partner will have a multi-booth promotion which will produce a list of participating attendees for you. This list can be imported into your cross-channel marketing system for follow up.
Next, you should have a communications calendar programmed into your contact management system that will send a series of follow up communications in different channels. Many companies send email, but text and voicemail can capture an even stronger response. When these techniques are combined, you have a powerful  way of surrounding your prospect with your message.
Your messages should cover:
1)      Immediately: Text message – Thanks for connecting with us at the trade show – check your email for special information
2)      1-2 days – Email – Compelling product information  or other trust building content, invite them to connect on social media
3)      3-7 days: Voicemail and email –  A show special that has an urgent deadline or limited quantity
4)      Every 4-6 weeks: Voicemail, text or email – trust building info or sales to drive traffic back to your website or drive calls to your representatives.
5)      Ongoing – Social media posts
Using a cross channel marketing platform to schedule these messages can save you countless hours of follow up and will drive the serious leads to respond more quickly. Not only that, you'll be staying in touch throughout the year and will be able to ask for sales any time. Next year, you'll be able to ask who wants to meet at the tradeshow where bigger deals can be sealed.
A budget friendly tool that allows you to collect, manage and communicate with contacts through mobile, email, social media and voicemail is http://RovingFans.com. Sign up for your free trial today and see how it can help your business.
We love mobile coupons, don't you? They are a great way of driving sales for businesses and are much more convenient for consumers! There is nothing to print or distribute manually for a business and consumers can carry them on their phone without having to clip anything or remember anything.
Here are a few reasons why your business should incorporate mobile coupons in your promotional strategy as soon as possible.
Mobile coupons have a 20x higher redemption rate than paper coupons!
When you send out paper coupons, you really don't know if they are going to be used. That could be fine if your primary objective is to build brand awareness. But if you are trying to drive purchases, paper coupons are a big snooze! They probably have a long expiration period and don't compel anyone to rush into a store to redeem them. Most likely, if they are even viewed and saved, they are stuffed into a drawer, envelope or cabinet to keep safe for "future use", which is a nice way of saying "it will never see the light of day".
When you have a permission based list of customers and prospects interested in receiving mobile coupons and promotions from you, you now have a "hot list" that will probably respond positively to your promotion.
As a bonus, mobile coupons can be viral too! If your customer knows someone who would use the coupon, they can forward it to anyone's phone in a snap. This helps your customers become your advertising agents.
Mobile coupons are green!
If you are a company selling a "green" product and you are still using paper coupons, flyers and posters, shame on you!
How many times have you printed paper coupons or fliers only to have them sit in storage until they were obsolete? What a waste of time, money and trees. Now consider how much it costs to mail or hand out those fliers? Ok, now I can tell, you are ready to hear more about how mobile can eliminate all of these costs and headaches.
If your business wants to promote your environmentally friendly policies, mobile coupons are a great way to go!
They utilize a fraction of the energy and none of the paper that traditional coupons use, but they are super effective for your business as well.
Give the environment a break and try out mobile coupons today!
Mobile coupons create more sales through urgency and scarcity!
When you set a certain number of redemptions or a certain end time/date for your coupon, and the deal is attractive, you ignight a fire under people to come in before the offer expires or is used up! Urgency and scarcity are two of the most powerful marketing techniques you can use to drive sales.
Mobile coupons can be implemented immediately to drive traffic and purchases during slow periods!
Gotta love mobile coupons! Just set them up and they can be delivered instantly to as many subscribers as you have in your database. Then you can watch the shoppers flock in for that hot deal.
This is a perfect tool to use to fill up tables at a restaurant on a slow night, to fill cancelled appointments at a salon or medical practice, or to sell last minute tickets to an event.
All major retailers are using text promotions because they work like crazy to drive fans into the store. As you look around, you'll find more and more examples in daily life. Soon every piece of media will have a mobile call to action – mobile opt-in instructions with an incentive to join the database of the advertiser in order to have a great list of warm prospects open to receive coupons and special offers.
Mobile coupons are sleek and easy to use!
Perhaps the coolest thing about mobile coupons is that they are cool! They are not your grandma's folder of newspaper clippings holding up the line at the grocery store. Quite oppositely, they represent being in the know, being cooler than others who aren't as savvy and they represent VIP access.
 They couldn't be simpler to use for the consumer or for your staff. Just watch this quick video to see how the RovingFans.com platform makes mobile coupons super easy to use. Then sign up for a free trial of RovingFans.com today!
Do you have questions about mobile coupons? Leave a comment and we'll answer them here for everyone's benefit.
Have you ever wondered how event planners, concert promoters, sporting venues and conference organizers are able to create text-to-screen promotions at their venues? Did you know that Text-to-Screen promotions are a great way to build your mobile database?  That's right. Let this sink in. Every time a new person sends a message, they are added to your contact database for future engagement after the event.
I've personally worked on text-to-screen programs for great companies like AT&T, GameStop, college and major league sports teams and have proven time and time again that text-to-screen campaigns are a great way to build your subscriber list and to provide an element of fun for your audience. In fact, post-event surveys usually rate mobile engagement techniques like text-to-screen, mobile voting and mobile surveys or polls extremely highly because they are innovative, engaging and break the monotony of an event.
Text to screen can be used to get instant feedback from the crowd, get questions without having awkward volunteers running around with microphones. Plus people love to see their comments up on the big screen – it's a big rush!
In the past, text-to-screen campaigns were super expensive, but now you can run them at a very affordable price with RovingFans.com (Gold packages or higher).
Give it a try! Our sample is Text FANCHAT a space plus the text of your message to 96362. You know you want to! This service is live and will show the last four digits of your phone number and your message will appear on the screen if you click the link below in just a few moments.
1) Sign up for a
Gold, Platinum or Platinum Elite
package on 
RovingFans.com
.
2) Under Premium Features, select Text to Screen Campaigns
3) You will need to make sure you have enough keywords on hand to use a dedicated keyword for this. It will ask you to upgrade or contact service if you need more.
4) Pick a keyword for your event. We recommend picking one that is generic enough to work at all of your future events too so you don't need to have a ton of keywords.
5) Pick a background color or upload a custom image that represents your event, pick a high contrast text color and font for the messages and a different color for the instructions. Decide if you want the instructions to scroll or be stationary…play around with the settings until they look the way you want them to look.
6)
Profanity Filter
– you can add words that you want blocked in the set up process. This works to block drunken messages from old boyfriends at a wedding or competitors names at a corporate event if you add their names too.
7) Embed the Text to Screen code provided on your website or launch the URL which can go to Full Screen at your event.
8) Of course, you'll need internet access on site to make these weblinks work properly. If you will be at an event venue, you may be able to request this from the facility or bring your own Mi-Fi and power supply for outdoor events.
9) You'll want to test this and tweak the settings once you place it on your screen of choice. Test it by sending your own message in to kick things off. You may want a few other friends to do the same so the screen is populated when you show it and so people get ideas of what they can write! Announce this feature frequently throughout the event so that it gets noticed. Once people understand it and use it, they won't stop!
Note: I once worked at an event where we had someone text us messages thousands of times in a weekend. If that happens, you can block that number from using the service and send a text directly to that person that you need to let others take a turn!
10) Enjoy everyone having a great time and the prospects loading into your database! Make sure to follow up with them to ask for feedback about the event and to let them know about your services to turn them into clients in the future.
I hope this quick overview serves you and that you'll soon be up and running with Roving Fans Text-to-Screen feature for your next live event.
Do you have questions about using Text-to-Screen at an event? Please leave a comment and we'll answer them here so everyone can benefit.
New Media Marketing Company DDx Media Announces AMAZE Mobile Contest for Local Businesses and Organizations
Wednesday,  August 1, 2012
Los Angeles, CA DDx Media, a New Media Marketing company, just launched a generous giveaway contest as part of their "AMAZE Mobile" awareness initiative. One grand-prize winner will receive a customized mobile application for Android phones and a mobile website for their local business. Two runners up will also receive a custom branded mobile website as well. DDx is accepting entries up until 11:59pm on August 31st, 2012. Local Business Owners are invited to submit their entries on DDx Media's giveaway entry form, located at: http://www.ddx-media.com/contest/AMAZEmobile.
"Consumers are relying on their smartphones on a daily basis as a "remote control" for life. According to Google, the majority of mobile users carry their devices constantly and are within 3 feet from their cell phone at all times. Mobile is much more than a trend – it is a complete lifestyle revolution that has changed the way people find, try and buy products, services and experiences. This is creating an explosive opportunity for smart companies to amplify the impact of their marketing dollars by implementing cost effective mobile apps, websites and messaging campaigns," said Tania Mulry, CEO of DDx Media when asked about the inspiration behind their "AMAZE Mobile" initiative.
Mulry went on to say that, "Many local business owners perceive that mobile marketing is simply too costly or intimidating. Those are simply no longer valid concerns. There are affordable, simple to use, mobile marketing solutions to fit any budget. Mobile can be a better value than many techniques a business currently uses."
"Mobile marketing is perfect for local businesses who want a higher return from their marketing spend," said Mulry, CEO. "Implementing mobile strategies now will make a business look like a marketing genius. The companies who wait will be left in the dust like that expensive, hard copy yellow directory ad." Google reports that 88% of smartphone local search users take action within a day, by calling or actually visiting a local business.
When a business has an amazing mobile presence with professionally designed mobile applications and mobile website, the consumer will be able to place orders and buy goods and services directly on their mobile phone, contact with a single click, join a mailing list, access coupons, deals and special offers, use innovative loyalty features that replace paper "punch cards", and interact with social media features.
DDx Media wants to bring the mobile revolution to Main Street through its "AMAZE Mobile" initiative. "In the past, I've worked for some of the most famous brands in the world on mobile marketing strategies that cost a fortune. I believe that local businesses deserve to benefit from the latest and greatest mobile advances because they are the backbone of our economy. Our mission is to make mobile marketing affordable for any organization including restaurants, bars, clubs, salons, spas, amusement centers, gyms, health clubs, auto dealerships, doctors, dentists, orthodontists, chiropractors, service contractors, hotels & resorts, musicians, bands, DJs, artists, sports clubs, golf courses, retailers, Churches, Synagogues, Mosques and religious organizations, lawyers, real estate agents, stock brokers, insurance agents, bloggers, direct marketers, event organizers, public and private schools, Universities and non-profit organizations," said Mulry when asked why DDx Media's focus is on local businesses versus larger, more regional business.
She also added, "My hope is that this 'AMAZE Mobile' initiative will bring local business owners a deep clarity about the amazing potential for mobile to spark growth. With our expert support and training, they will gain confidence to implement mobile marketing strategies that attract and serve customers more conveniently and build loyalty."
As part of this "AMAZE Mobile' focused project, DDx Media is giving away a valuable report on Mobile Marketing absolutely free, to every participant who enters the giveaway.
About DDx Media
DDx Media is an award-winning new media marketing company, based in Los Angeles County, CA, that works with local businesses to grow their businesses. They are available to coach, consult or completely manage a business' online, social and mobile marketing. More about DDx Media at: http://www.DDxMedia.com/about
Once you have your app on your customer's phone, you need to keep them active! Consider these app usage continuity strategies:
1. Push Notifications
Push notifications are the great wake-up call of the app world. You can send a message to your app customers that will sit and wait on their phones until it is dismissed or viewed. This can be great for reminding customers to open the app to find new surprises within. Push notifiers beware! Overusing this privilege will be met with customers deleting your app or disabling push notifications. Keep it infrequent and focused on high value messages for maximum effect.
2. Loyalty Programs
Create an incentive for your customer to open the app and visit your location frequently. Think of an ice cream shop that offers the 10th cone free and tracks it with a paper punch card. A customer's phone can contain this type of tracking within your app providing benefits for frequent use.
3. Dynamic Content
An app should have content that changes frequently – weather, traffic, restaurant specials, blog articles, podcasts, etc. If you are creating content in other channels, have the content automatically sync to your mobile app so that the experience is different every time the app is opened.
4. Social Media Integration
Collect and display all of your social media accounts in your app, and promote your app using your social media accounts. You can also show your YouTube account, and gain sign ups for your email list within your app. All of your efforts in each media channel should be used to drive customers to experience your brand in places they can have a positive experience with your brand and buy – in your physical store, your eCommerce website, or your mCommerce mobile application or website.
5. Signage/Advertising
Don't overlook the real estate you already own, manage or pay for. Put up signs in your store to promote your apps or mobile messaging program. Add your mobile programs to any ad you are renewing in local magazines, newspapers or online.  Mention it in your print or email newsletter. Talk about it at networking functions. The more mentions of it that you have, the better it will do.
Getting Your App Project Started
Creating a killer app for your business is easier than you think. Get started by contacting us for a free app preview session.
Are you on the app bandwagon yet? Here's 7 reasons you should be:
Reason 1: Your website looks awful on a mobile phone
Really. I'm serious. Check it out right now. Open a web browser on your mobile phone and then pull up your website. Can you read that thing? Do you know what to do? Are you pinching and zooming all over to try to figure it out? You actually care about this website, but your prospects don't have the patience. They'll be moving on to a site that is optimized for mobile or to an app from a business that provides them with a convenient, easy to use experience on a mobile app.
Reason #2: Attention, please! Your prospects spend 4+ hours a day on a smartphone
Nothing holds a prospect's attention like their own, personal, beloved mobile phone. Nothing. People use mobile phones while doing just about anything – watching TV, riding in a car (hopefully not driving, people!), sitting on a train, and let's be honest, even going to the bathroom and 6% even use their phone during sex. Granted, they might not be doing it right, but still! This gadget is absolutely captivating and you want your brand to be seen there.
Reason #3 With an app, your brand is always accessible
An app is basically a small software program that is downloaded and installed on a customer's phone. A great deal of content can be included in that installation package, so a customer can open the app and see your brand and content without being connected to the internet via 3G or Wi-Fi. Of course, most people get the jitters when they are not connected, but since they'll be able to find your branded app and be entertained by it during their downtime, you'll be giving them a great experience.
Reason #4: Apps are engaging
With an app, you can put all of the tools for connecting with your brand in one easy to navigate package, providing better, quicker, more responsive customer service, a slick, easy to use, downright pleasant buying experience, and fun content or experiences like checking-in at your location to earn coupons or rewards.
Reason #5: Apps help you reward loyal customers
We love creating mobile rewards programs for businesses that want to give treats to customers that come in often. You know those frequent buyer punchcards taking up space in your wallet or on your bathroom counter top? Yeah, we forget them too and then we get mad and sometimes don't go in to make a purchase because we don't have our card. With mobile rewards built into an app, everyone is practically guaranteed to have their card with them, because it is built into an app on their phone!
Reason #6: Apps can notify customers of new content
The biggest challenge with apps is keeping people coming back. There are great ways of waking customers up and reminding them of the value, fun and usefulness of your app  including sending push notifications about breaking news or special limited time offers or even doing an update of the app. It's great to see spikes in usage after a notification or an update because you know your customers are getting reminded about your brand and invited to take actions within your app.
Reason #7: Apps are permanent real estate on your customer's phone
What if you could put your customer database and cash register in your customer's pocket? With an app, you can get customers to provide their contact information, permission to contact them with email or text messages, and even a full mobile shopping or menu ordering experience right in their phone! The best part is, once it is installed, it stays installed unless it is deleted. This gives your brand a permanent icon and listing on the phone menu, putting your most vital customer retention and sales tools in their hand at all times.
Are you excited to get started on an app? We offer truly affordable custom-branded mobile web and application packages to businesses. Contact us today for your free quote or click here to learn more!
Want to build your own app? Click here.